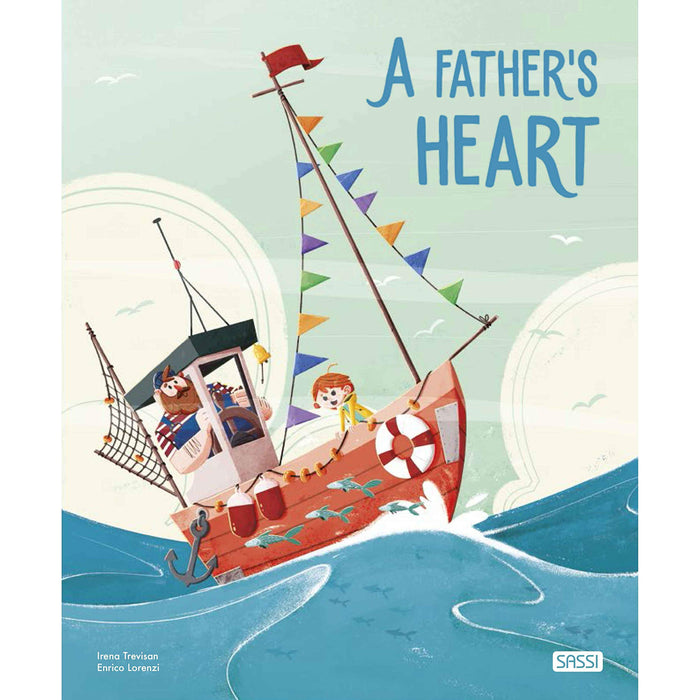 A Father's Heart - Picture Book
A 32-page picture book tribute to the love of fathers and children, strong enough to withstand any storm.
In the heart of a distant ocean, between the deep blue waves and the bright blue sky, a lighthouse kept watching over the water.
In the heart of the lighthouse, there lived a father and his daughter. They were happy and loved each other with warm hearts full of tender care.
The Sassi Junior series of picture books help children learn to recognise and label emotions and feelings.
Ideal for ages 2 and up
Sassi Junior
Sassi is an Italian publishing house, founded in 2006 specialising in book toys with worldwide distribution and headquarters in Italy.
Cutting-edge design, premium quality materials with strict safety standards, and high value in contents are the guidelines for the development of each Sassi product.
Each item in the Sassi Junior range is either made from recycled papers and or FSC Certified, uses very little plastic, and aims to use almost exclusively eco-sustainable materials by 2022.
The inks used are also environmentally friendly.