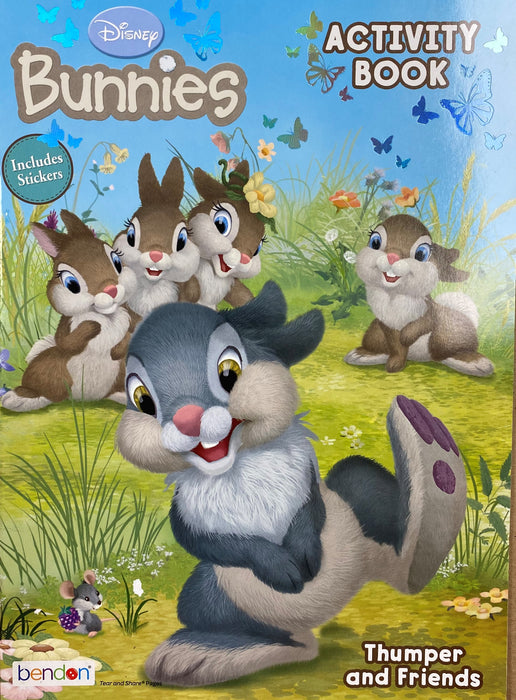 Thumper and Friends - Activity Book with Stickers - Easter-Springtime
Includes 32 coloring and activity pages, including the title page
Pages are perforated on the inner edge so you can display your little one's masterpiece with ease
 

Disney's Thumper and Friends Bunnies 32-Page Activity Books with Stickers
Each Activity Book includes 32 pages of coloring and activities and over 30 Stickers
There are coloring pages, puzzles, games, and stickers - lots to keep your little one occupied, entertained, and having fun
Standard-size Activity Books - Each book measures 10.75" x 7.75"
Ideal for ages 3 and up 
Since 2001, as one of the country's leading producers of coloring and activity books, we've been bringing the characters kids love to life with creative, hands-on products that encourage imagination and fun. Bendon is committed to growing right alongside your child, delivering activities for the evolving line-up of characters they love into the future. We're dedicated to providing creative play solutions for kids and their favorite characters. Spark creativity in the hearts and minds of all with children's products from Bendon. We partner with retailers around the world to deliver high-quality coloring and activity products at an affordable cost to delight children everywhere.