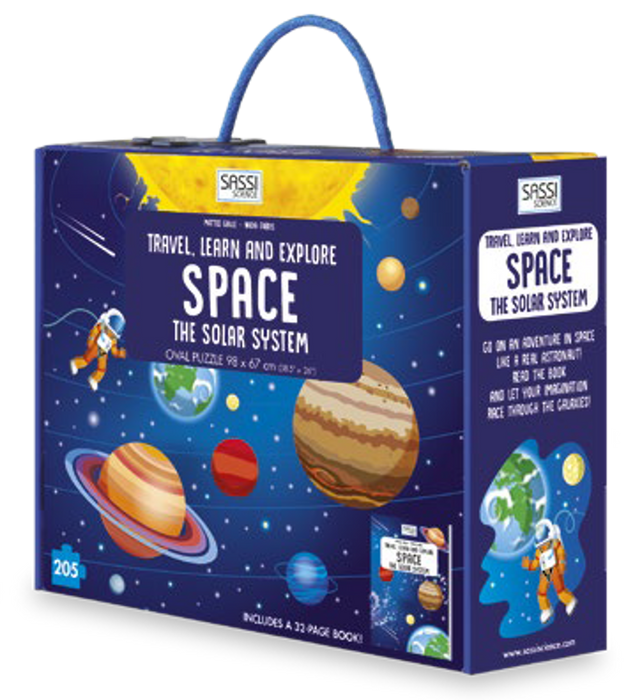 Space The Solar System - 205 Piece Floor Puzzle
Go on an adventure in space with this 205-piece floor puzzle like a real astronaut! 
Explore Space The Solar System with the 32-page book and learn all about our universe. What are Saturn's rings made of? How far is the Earth from the Sun? How many moons does Jupiter have? Look how big the Milky Way is, observe the craters on the moon, follow comets as they sail through the sky, and let your imagination race through the galaxies!
Travel, Learn, and Explore
Ideal for ages 6 and up

Sassi Junior
Sassi is an Italian publishing house, founded in 2006 specialising in book toys with worldwide distribution and headquarters in Italy.
Cutting-edge design, premium quality materials with strict safety standards, and high value in contents are the guidelines for the development of each Sassi product.
Each item in the Sassi Junior range is either made from recycled papers and or FSC Certified, uses very little plastic, and aims to use almost exclusively eco-sustainable materials by 2022.
The inks used are also environmentally friendly.