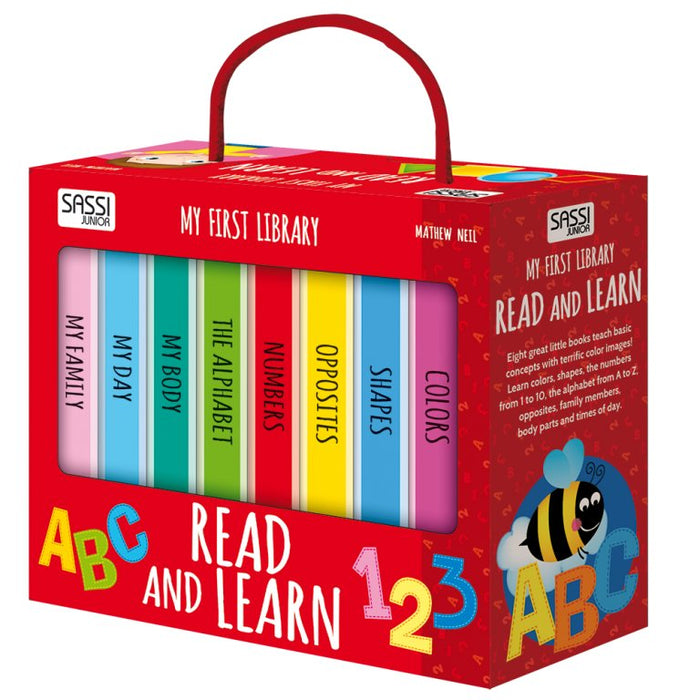 My First Library Read and Learn includes 8 Board Books
Eight great little books teach basic concepts with terrific color images! Learn colors, shapes, the numbers from 1 to 10, the alphabet from A to Z, opposites, family members, and times of the day.
Your first library is easy to carry. Take it everywhere with you!
Ideal for ages 2 and up
Sassi Junior
Sassi is an Italian publishing house, founded in 2006 specialising in book toys with worldwide distribution and headquarters in Italy.
Cutting-edge design, premium quality materials with strict safety standards, and high value in contents are the guidelines for the development of each Sassi product.
Each item in the Sassi Junior range is either made from recycled papers and or FSC Certified, uses very little plastic, and aims to use almost exclusively eco-sustainable materials by 2022.
The inks used are also environmentally friendly.