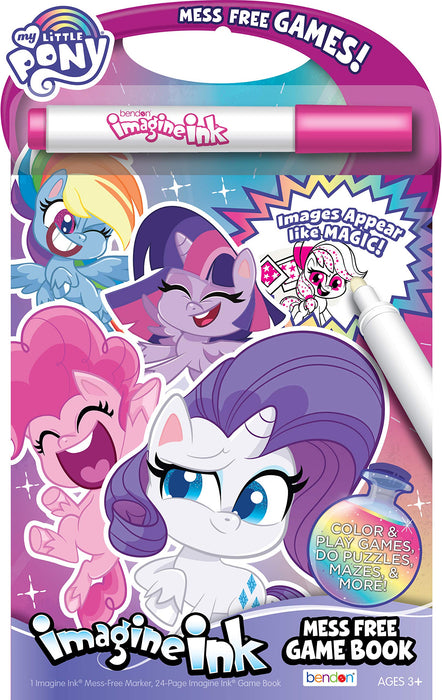 My Little Pony Imagine Ink Game Book
Watch pictures and puzzles appear like magic with this My Little Pony Imagine Ink Mess Free Game Book! Use the mess free imagine ink marker to colour, play games, do puzzles, mazes and more with your favorite My Little Pony characters hidden across 24 magic reveal game pages!

Images appear like magic on every page.  
Designed to be used with the included magic ink marker, a clear marker that will not visibly mark most other items, the imagine ink picture books are perfect for travel, holidays, or any time!  
Dimensions: 1.73 x 15.88 x 25.4 cm
Ideal for ages 3 and up.​